TriMet, the regional public transportation company in the greater Portland, Oregon area, is testing an electric bus from BYD.
They held a Riders Club sneak preview on June 20th at the Beaverton Transit Center. Attendees were invited to kick the tires, talk to staff from TriMet and BYD, and take a quick ride on the bus. This report and photos are based on the feedback from attendees Rick Durst & Gary Graunke.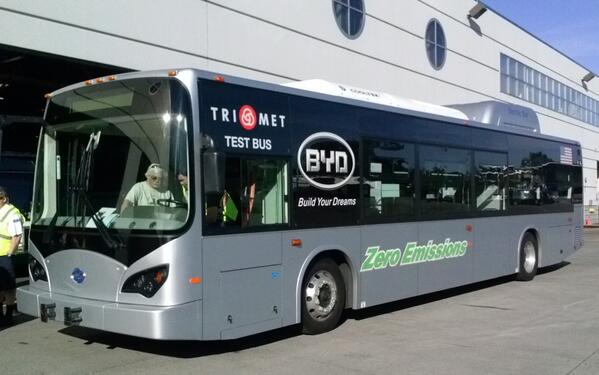 BYD Electric Bus in Portland, Oregon
Here are the bus stats:
battery: 325 kWh of LiFePO batteries (about the same as four Tesla S P85)
range: 110 to 140 miles
battery voltage: 500+ volts
there are 3 separate battery packs
recharge time: 2-4 hours
twin 90 kW motors propel the bus
it has good acceleration up to 30 mph, a bit slower after that
two larger motor sizes are available
there are two charging ports
TriMet said, depending on the route, the bus could be used for a full service day.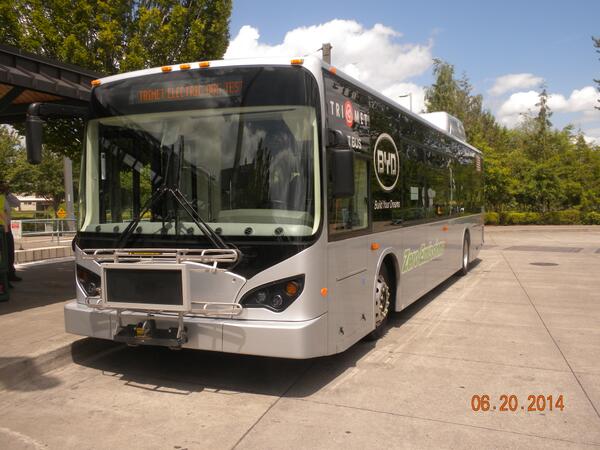 The bus can be plugged directly into 480V 3-phase power at 100 Amps. It has air suspension that can drop down the body of the bus for easier entry and a smaller front profile while driving, just like a Tesla S! :-)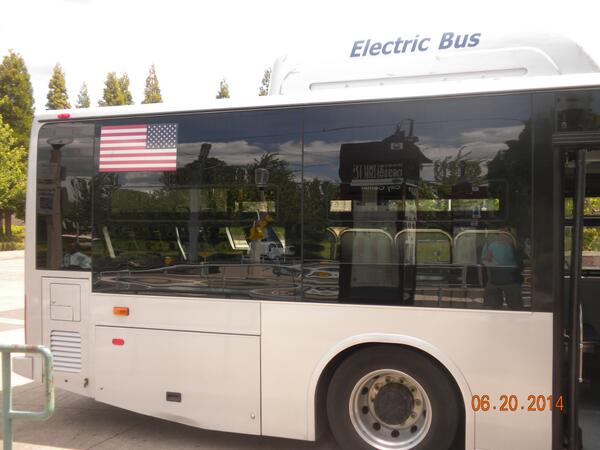 The bus is built in Lancaster, California.
A competing bus is made by South Carolina company named Proterra. That bus uses a smaller pack and DC quick charging.
The range and recharge time of this BYD bus are already good enough for many TriMet routes. As batteries continue to improve, the viability of electric buses will also improve.
BYD is a battery company--the bus is the easy part.
Photos and content provided by OEVA members Rick Durst & Gary Graunke